Syrians have come together in front of the Turkish Consulate in Damascus to support the resistance continuing for 20 days.

In order to show their solidarity with the people of Turkey, Syrians have come together in front of the Turkish consulate in Ebu Remmane district of Damascus at 1.00pm although the place was not suitable in terms of safety issues to hold a demonstration.
The banners of Turkish revolutionists, both the Turkish and Syrian flags and banners in both Turkish and Arabis have been carried in the demonstration which was supported by student groups ,union trades and various organizations.
The protesters shouted "We are with istanbul till we die". The mothers of the people who have lost their lives during the war in Syria have taken the floor. The protesters have trodden on the flag which had the pictures of Erdogan, Hamad and Obama.
Furthermore, the posters of Mustafa Kemal and Hafiz Esad's have been carried in addtion to the revolutionists from Turkey.
A  banner saying "The revenge day of the downtrodden's will be much harsher than the day cruel tyrannizes " has been hung from the balcony of the Mauritanian consulate which is located next to the Turkish consulate.
Shots from the demonstration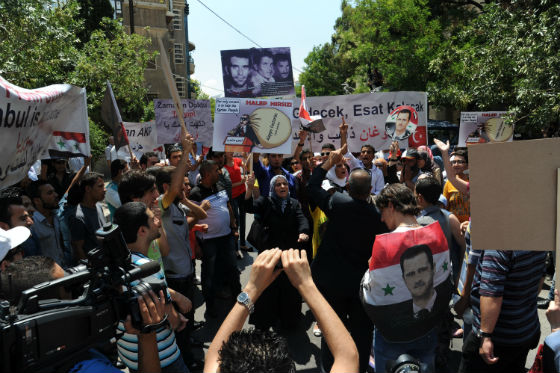 ---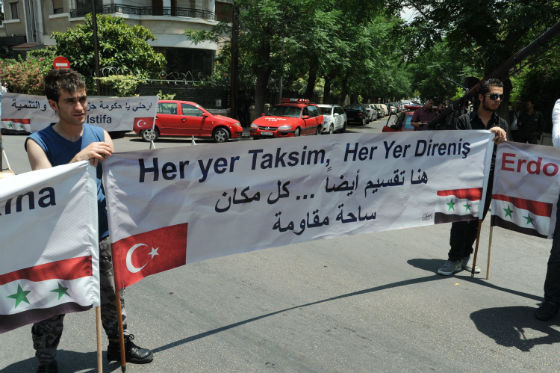 ---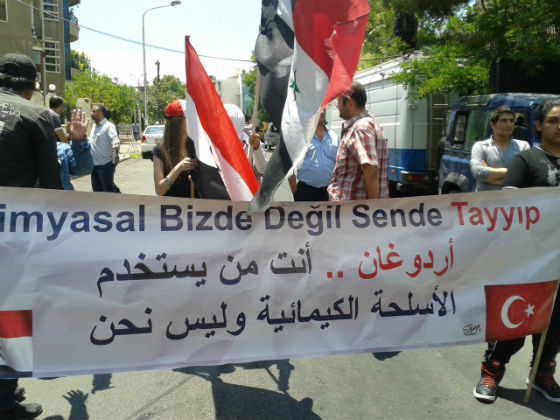 ---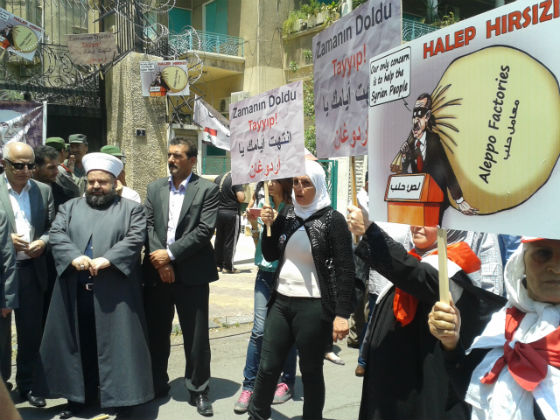 ---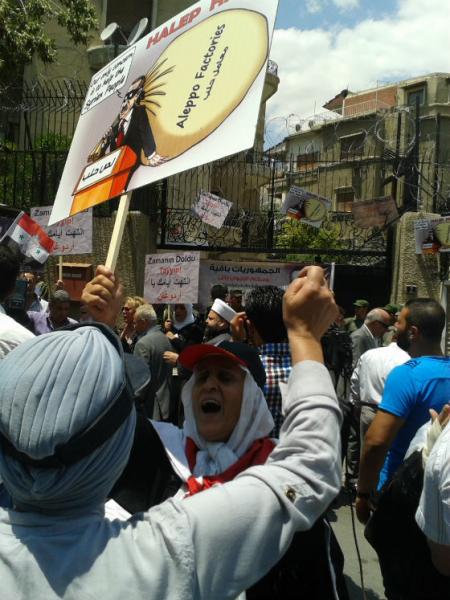 (soL- Haber Merkezi)
orijinal news (in Turkish): http://haber.sol.org.tr/dunyadan/suriye-halkindan-gezi-direnisine-destek-eylemi-haberi-74933
This post is also available in: Turkish